Welcome to Merge Mansion – a mystery game that will keep you on your toes! Grandma has left you a beautiful mansion, but there's a catch – she's hiding something, and it's up to you to uncover the truth!
In Merge Mansion, you'll use your puzzle-solving skills to merge and match objects in order to restore the Mansion to its former glory. As you progress, you'll begin to discover clues that suggest there's more to the story than meets the eye. Will you be able to solve the mystery and find out what Grandma's hiding?
Download Merge Mansion now and take part in a thrilling adventure filled with puzzles, mystery objects, and family secrets.
The Boulton Bugle
The Boulton Bugle is a newspaper about all things Merge Mansion (Beaumont Hall by its official name) and Hopewell Bay, the charming coastal town where the Mansion is located.
Whether you are a long-term resident or just snooping around – no judgement! – here you will find stories of community spirit, resilience, and progress, and get to know the history and culture of the local vibrant community. Not to mention the latest scoop on what Grandma Ursula is hiding, what Maddie's doing to figure it out, and how the rest of the townsfolk are stirring the plot. Read more about the Boulton Bugle's ink-redible history .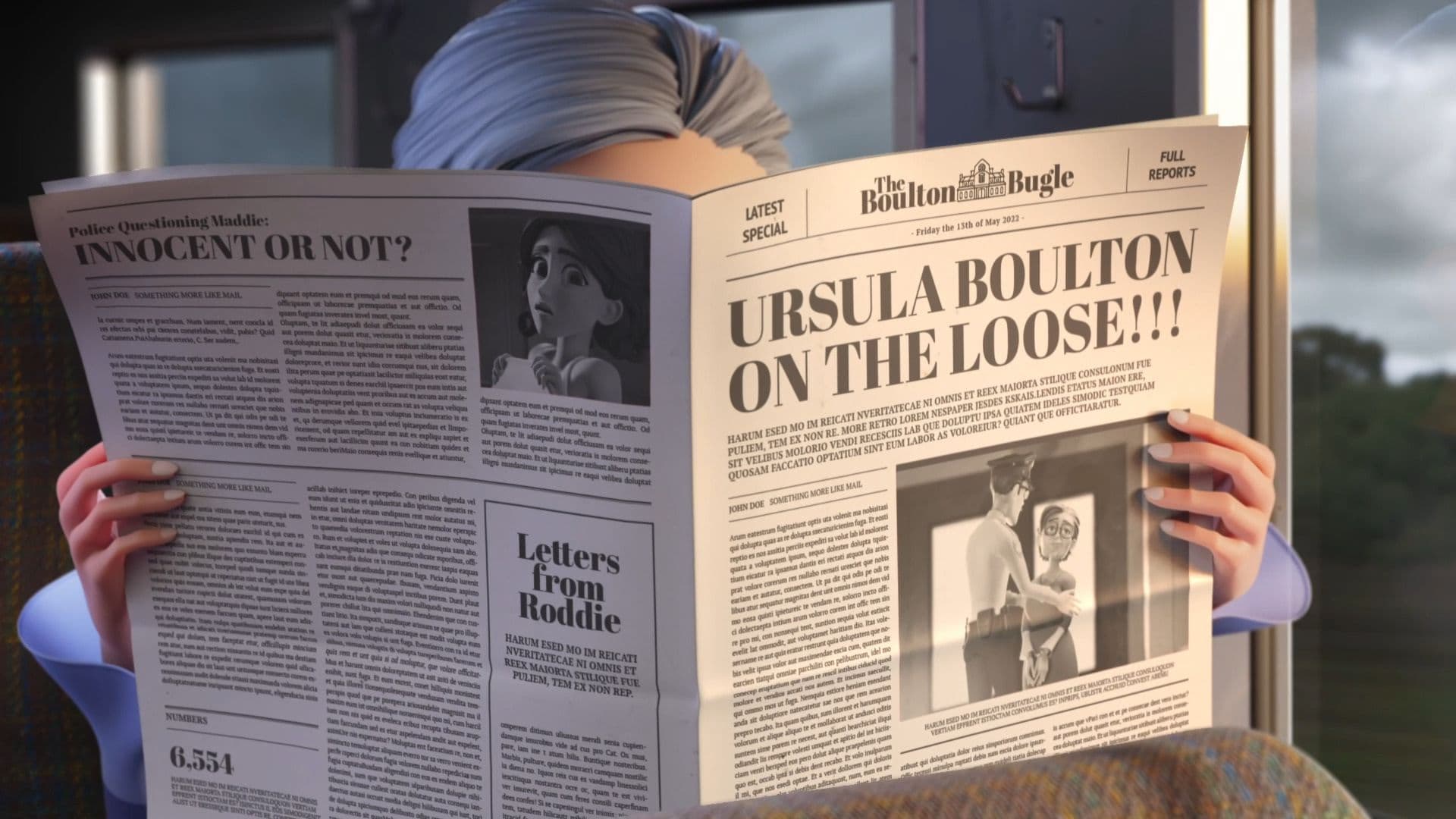 The Characters
The stars of the Merge Mansion story are vibrant and diverse both inside and outside. Just like one of Grandma Ursula's famous Hopeberry pies, you never know what surprises they are hiding. We bet you're itching to meet them – here we go!
Grandma Ursula
Co-star of the Merge Mansion story. Not your typical grandma.
Grandma Ursula
Sharp and witty, Ursula Boulton is the proud and mysterious matriarch of the Boulton family. She loves to bake pies, ride motorcycles and listen to true crime podcasts, but above all, keep the family secrets hidden. She had to move out of the mansion a long time ago, but now that granddaughter Maddie is busy renovating it all, she isn't quite ready to move back. So, don't be surprised if you find her acting strange, hiding things and sneaking about – that's just Grandma being herself. Read more .
Maddie Boulton
The other star of the Merge Mansion story. Running the Mansion renovation project that's more secrets, less cracked tiles.
Maddie Boulton
Maddie is a tenacious, energetic and friendly go-getter, who has never encountered a problem she couldn't solve! Renovate a mansion? No problem! Get your Grandma out of prison? Easy! She is a professional engineer and keen inventor, ready to take her place among other famous Boulton inventors, while secretly trying to solve a myriad of family mysteries. Read more .
Julius Walters
Boulton family's close confidant and local antique dealer. A gatekeeper of the Merge Mansion story.
Julius Walters
Knowledgeable, kind and perhaps pretentious, Julius is an old friend of Grandma's who has had a secret crush on her for a long time. As a retired lawyer, he now owns a small antique shop in town. A walking encyclopedia of useful and unuseful knowledge, he always has an answer for Maddie, whether she likes it or not. But perhaps it's just his way to impress Grandma Ursula.
Roddy Took
The local building inspector and covert romantic. Secretly head over heels for Maddie.
Roddy Took
Roddy is the local architect, kind-hearted and helpful. Meeting Maddie was love at first sight! However, luck and love have not met halfway, and he has struggled to be direct about his feelings to anyone. Instead, he'll do anything to help Maddy out. Sometimes his over-eagerness just leads to more trouble.
Jackie Martin
The Boulton Bugle's star reporter teaming up with Maddie to get to the bottom of the Merge Mansion mystery.
Jackie Martin
Jackie is a reporter for the Boulton Bugle and has a knack for a great story. When Ursula got arrested, Jackie dashed to the Beaumont Hall to get the scoop – but instead she found herself becoming friends with Maddie. She's keen to use her smarts to help Maddie out, going so far as to using her connections at the paper. How far will she go to get the ultimate scoop?
Hopewell Bay
Hopewell Bay is a charming coastal village and home to Grandma Ursula, Maddie and other beloved figures starring in the Merge Mansion story. Much like its residents, this seemingly ordinary town holds more than what meets the eye. Its rich history and vibrant present, where strange events never cease to unfold, has captivated long-term residents and visitors alike for centuries.
Once an isolated farming and fishing community, Hopewell Bay time-traveled to become an industrial powerhouse. Today, it's a popular escape for discerning beach seekers and a fast-growing hub for small businesses, proudly embracing its entrepreneurial roots. Even with its storied past and alluring present, the famed family in town, the Boulton's, and their enigmatic legacy are what capture the spotlight the most. Explore Hopewell Bay's past, uncover its hidden narratives and meet those who embody the town's spirit .