7 questions with Maddie Boulton
The star player of Hopewell Bay Event Committee, Miss Maddie Boulton, took a beat from her busy social calendar for a quick interview about 'all things Maddie'. What are some of her favorite things? How is she keeping busy? Is there a hidden side to her we don't know about? Let's find out.
Who did you want to be when you grew up?
"Well, I wanted to be an inventor like my great grandfather Ignatius Boulton but ended up going into engineering instead. Although, I've been feeling more like a full-time detective since moving to the family estate!"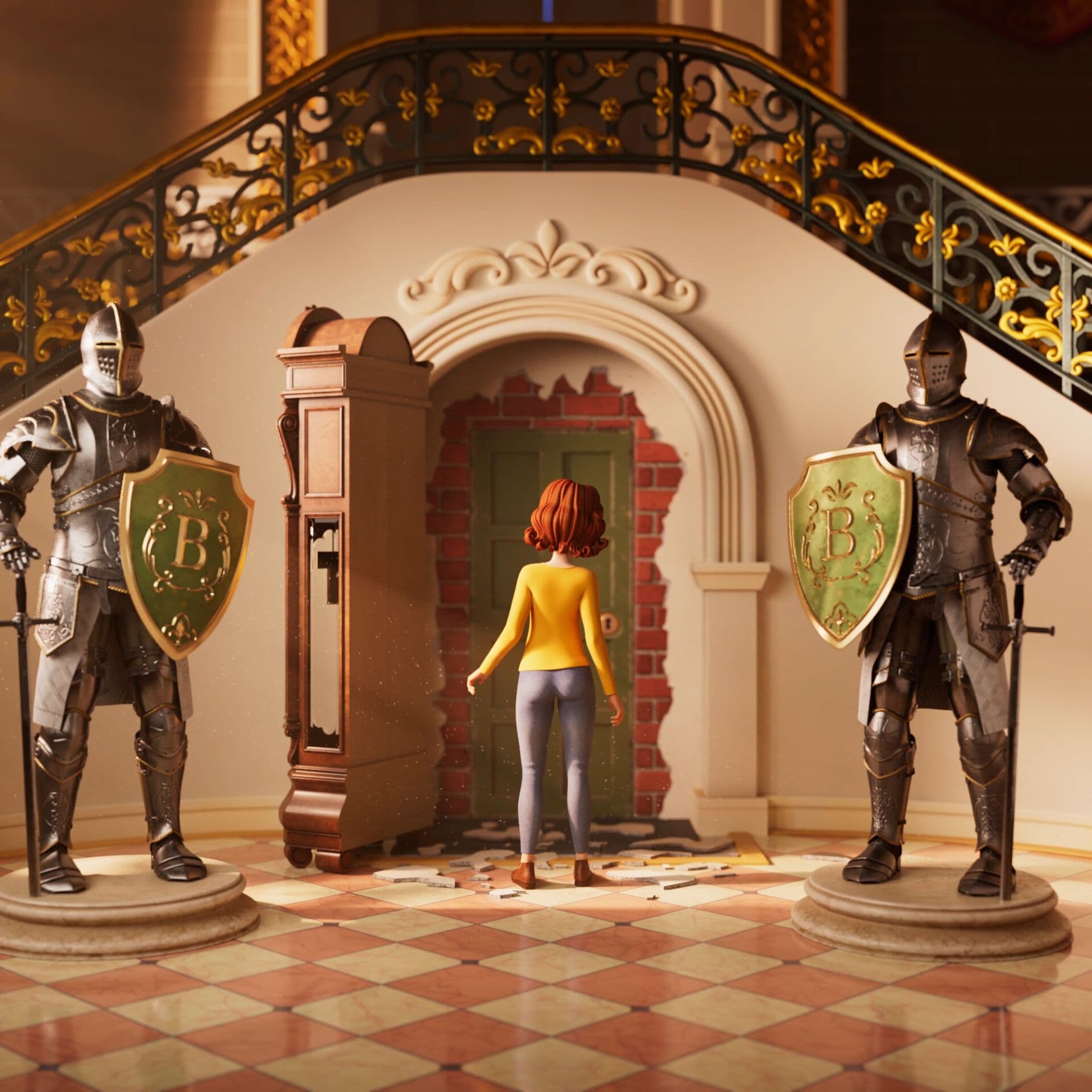 Do you have any pets?
"Oooh, I absolutely love all animals, I'd adopt them all if I could! I have the cutest doggo called Rufus. He's always up to some mischief or digging up something he shouldn't - and there's plenty of that around here."
What's your favorite pastime?
"A whole bunch of things like exploring the great outdoors, luckily Hopewell Bay has so many awesome nature spots from woodlands to the coastline. I pitch in a lot with local events and renovation work at the Mansion. But nothing beats curling up with a nail-biting detective novel."
If you could live anywhere in the world, where would it be?
"Somewhere in England, surrounded by beautiful old buildings. Maybe, I'll go there when I turn 30, which gives me a few years to plan the trip and convince Grandma to join too."
Who do you look up to the most?
"My amazing Grandma Ursula, the best grandma in the world! Did you know that she raised me since I was very young? She's the kindest, smartest and bravest person I know. Her mysterious ways keep me busy, but I love her to bits."
Is there anyone special in your life?
"Well, there's Grandma, good old Julius, Rufus the floof and you Jackie, we've grown quite close, haven't we? And Roddy, of course, we hang out a lot, go for long walks on the beach, enjoy candlelit dinners and partner up for Hopewell Bay events. He's such a great person."
What's a fun fact about yourself that not many know?
"I'm an open book really but let me think… oh I know, I'm obsessed with puzzles! I bet you didn't know that I was the Rubik's Cube champion at Veilwood University, when I was studying engineering there."
With that, our time with the ever so delightful Ms. Boulton was up, as she ran off to an emergency Event Committee meeting to deal with a "real shocker" found while clearing the next event space. We'll be back with another Hopewell Bay celebrity soon!